5 Good Reasons to Outsource Your Sales and Marketing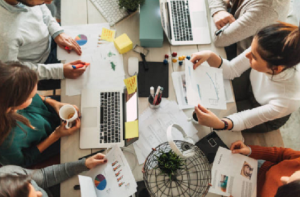 For many years Businesses and Charities looked inwardly when it came to their Sales and Marketing initiatives. This has proven quite costly as not only does this take up lots of time and energy from the management, but it can be quite costly to the organisation itself. Tax and national insurance needs to be paid for all employees followed by holiday pay and sick pay etc. The end results can also prove inconsistent which can only add to the internal politics as well. This is where our services make good business sense.
A New Alternative
Over recent years many companies have been outsourcing departments such as accounting, customer service, human resources and their general administration requirements of the business. Many virtual personal assistants now work from home to assist various companies across the UK, and even worldwide to help them get organised. It is only now more and more are exploring the benefits of outsourcing their Sales and Marketing department, so let's have a look at some of the benefits of doing this.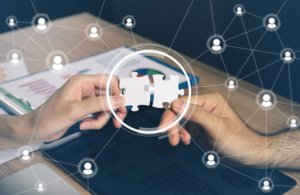 Combining Sales and Marketing together is vital when implementing a strategy plan to make it succeed. Depending on the size of the business, these two departments may differ and not always see eye to eye. Marketing may complain that the sales are not meeting their expectations and the sales team may become dis-satisfied that the marketing isn't quite right to help them close the deal. The cost can run into £1000's to sort out all the issues and in some cases £million's. This is why outsourcing both Sales and Marketing together to one company can only be a positive.
Employing a company who specialises in this area allows the business to access a high level of professionals who are working harmoniously for the good of the company. This then allows the company to focus on the everyday running tasks whilst enjoying the rewards of new business. It can be a game changing plan if executed properly and can lead to outstanding results such as increased online traffic, reduction in overheads and ultimately new and retained clients. Let's have a look at 5 good tips together as to why.
1. Cost effective and reduced risk
Training and retaining quality staff can really hit the bottom line of any business. Operational inefficiencies and their risks are mitigated by outsourcing. Also, the internal cost of sales and marketing platforms are removed by allowing the outsourced company to foot the bill and ensure a constant professional approach is always maintained towards reporting, developing and optimizing all routes to market.
2. Hiring Talent
A designated Sales and Marketing Consultancy has done it all before learning from the 'school of knocks' along the way. Most importantly, the business can have peace of mind that the latest cutting edge technology and methodology will be utilized to health check the processes to win business. By managing these departments internally mean should someone who is successfully trained and experienced then leave, it can really hit the bottom line hard.
3. Time and Effort
By employing a professional consultancy (like us) then the right sales and marketing platform will be established and can stand the business in a solid foundation for the future. This then allows the business, or organisation to focus on the everyday running.
4. Guaranteed Support
With many head hunting companies out there, this can put additional strain on any internal sales and marketing department meaning a constant eye has to be on making sure key people are not lost. This is not the case when these departments are outsourced as it takes this hassle away.
5. The Growth Factor
A rapid growth pattern can be established for by allowing a specialised consultancy to focus and drive for new business. This means that all goals become completely results driven by very professional, experienced and proven individuals.
Outsourcing your Sales and Marketing is definitely well worth looking into for the reasons mentioned above. If you are interested in a free consultation or simply want to read our services, then please contact us here.