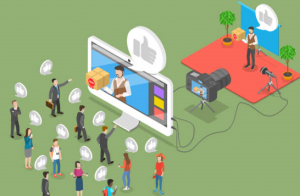 We are a leading Public Relations service with outstanding results, when delivering quality press releases for our clients.
Public Relations (PR) is all about raising awareness of your brand, product and services through media coverage, outreaching to publications, websites and broadcast outlets that your target demographic is likely to be reading or consuming.
Integrated Public Relations campaigns that capture the attention of your audience and journalists can be exactly what you need to get your brand in the forefront of people's minds. If creating buzz is what you need to do, then PR is what you need. We will then ensure you get maximum impact for traffic utilising our digital marketing services.
Contact our PR Department today

Free Public Relations Audit | Free PR Chat | Public Relations Experts On Hand


How Public Relations can benefit you
First of all, you need to work out the newsworthy elements of your business, service or products; and, if you're struggling to do this, experienced PR professionals can help to identify what the media will have an appetite for.
If your brand doesn't have any stand-out USPs, or even if it does, creative ideas and campaigns are what you need.
Popular PR tactics include surveys or research-led stories, visual/public stunts, digital campaigns, product/sampling outreach, influencer campaigns, profile activity and that's just to name a few.
Digital PR activity works hand-in-hand with search engine optimisation (SEO), in the sense that online media coverage and link building exercises can boost your brand up in search engine results.
A great place to start is carrying out an analysis of your competitors' Public Relations activity; to highlight what media attention they are currently receiving? And how they are achieving this? As well as what media titles they are commonly appearing in, and what relevant industry journalists are writing about them.
Enlisting the help of PR experts will help you to devise an effective PR strategy that will achieve the type of media coverage that you need to propel your brand forward.
3 questions to ask yourself
What's particularly newsworthy about my business?
What publications are our target audience reading, that we should be appearing in?
What type of messages do we want to get across in our PR activity?
How much does it cost?
The cost of public relations activity varies greatly, and campaigns can usually be tailored to the budget to what you have available from your overall marketing spend. Basic activity can include simple press releases, such as company announcements or product launches and this can be escalated up to larger stunts, influencer marketing campaigns and video-based PR activity, which will cost a little more.