10 warning signs for start-ups and SMEs to stay ahead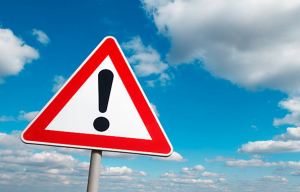 Here you can find ten warning signs that are helpful to ensure your business stays ahead of competition in today's ever growing competitive markets.
You may look at these as 10 indicators to make sure you have your bases covered, when actively managing your business. You'll be surprised at how many companies maybe struggling, or lacking in some of these, and haven't yet confessed. These can certainly apply to start-ups, as well as SME's.
10 warning signs to keep in mind
Not setting yourself apart: You must have USP's (unique selling points), i.e. the law of attraction, why do your potential customers opt for you? You need to tell your story, if you're selling services then show the value as well as price, especially when selling products.
Not keeping up with SEO: Search Engine Optimisation is vital to your website and business. SEO shows you are and expert in your field and a helpful resource of information to people searching for what you want to sell. Quality isn't just in the content, but also in the site structure, layout and your online reputation.
 Not living digitally: People search through many different methods these days either by mobile phone, tablet, smart TV, as well as their PC. You need to have your company well positioned for all of these devices.
 Not investing for more customers: It's very easy in today's world to be so engrossed in the tasks at hand that we forget to invest, and budget for future growth. How many customers do you expect in 12 month's time? 2 year's time? 5 year's time? Forward planning is key.
Not measuring, or evaluating the results: In today's world measuring success is much easier as we can track behavior's and patterns online very easily through various analytical tools. There are also many clean up tools that help us manage our online work to ensure it stays clean.
Not getting into the detail: It's been well said that 'the devil is in the detail' which is very true! Making sure each department needs to have 'the t's crossed' and 'the i's dotted' to make sure nothing gets missed.
No planning: It's so important to have a business strategy plan, or marketing plan to know where you're heading. Financial forecasting, increasing leads, calendar planning, stretching profit margins, scheduled activity etc. The plan helps you navigate from A to B and you can even have a company dashboard now that lets you know you're going to make it. 1st Choice Marketing can help you with this and give you a free consultation.
Missing repeat and referral business: It's sometimes so easy to be focused on looking forward that we can easily forget the customers sitting right under our noses. Gaining referral business can be an easy way to generate you more business. See our 7 tips to win more clients.
Not staying on top of the finances: This is critical, knowing how much can be spent and when will help any company go on to do bigger and better things. ROI is really important here to ensure your areas have a return on investment as much as possible.
Lacking in customer service: Making sure your customers are well looked after and get what they need quickly is instrumental for them to keep using you. What customer service procedures do you have in place? What is your complaints process? How are you communicating with your customers?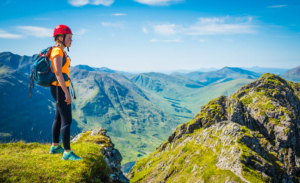 Having the honesty to admit there is a problem and then the courage and support to change it will certainly help alleviate the issues.
We're always here on hand to help you navigate your way through to becoming the best company you can be, and reaching your maximum potential. There are many solutions out there and part of the core values here at 1st Choice Marketing is to be solution providers! And to find them fast.