Request your free website report here
Your report will include how the search engines rank your website, competitor analysis, onsite technical scores, keyword positions and the quality of links to your website.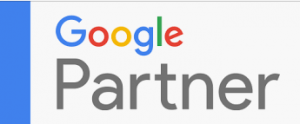 We help companies dramatically grow their businesses online.
If you want to know how good we are at websites, digital marketing and SEO, try a Google search for 'digital marketing agency in southend', ' businesss management consultancy in essex', 'seo agency in southend' and many more…
How can we boost your leads?
Here's some market feedback we've had from our clients that all started with one of our free consultation chats.
'We've helped many companies win and retain clients through our digital marketing services'.
'We've generated dramatic increases in website traffic and converting sales through search engine optimisation (SEO)'.
'We've maximised brand awareness and grown vast, loyal audiences literally into the millions'.
So, what would you like to achieve?
It all starts with us having a chat and a free consultation. We need to first understand your business – so please speak with one of our Senior Management Consultants today for a free consultation. Our job is to understand your business, what you want? And when you want it?
Are you able to handle more trade?