We manage backlink profiles, link building and reputation management as part of our SEO strategy. What other websites are saying about you is a key ingredient, for increasing visibility in your search engine ranking position (SERPS).
Get a Link Building quote here

Free Back Link Audit | Link Building Experts On Hand | Quality Reporting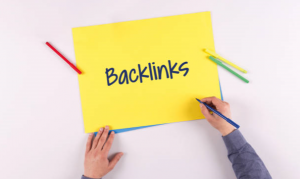 Online reputation is mega important for your business when it comes to how the search engines view your website.
Basically, what are others saying about your company, reviews, content, products and services will all play an important part of you link profile.
Links come through various channels such as online reviews, directories, social book marking, brand links, citations, keywords etc.
The way search engines measure you is by crawling related websites in your industry to see who is linking to you and what they are saying.
The quality of sites linking to you is important such as their relevancy, DA (domain authority) and PA (page authority).
We also seeing more and more taken into consideration on social media as well. Are people talking well of you? I they giving you relevant referrals?
This is why you reputation should be reviewed regularly, and wherever possible trying to gain good quality links and mentions back to you site.
Many years ago when all this first started it was just about sheer volume of links with your top level keywords hyperlinked back to you.
But, since the SEO market suffered abuse in this area, then the search engines improved their quality controls and started to measure them a bit more specifically.
Firstly, link building campaigns need to be as natural as possible. Buying links is simply a no go as again we re-iterate it's about a quality spread of recommendations not just buying power.
Link Building Signals
Having a diversity of inbound links is important for your business, some of these channels are found here;
Brand mentions
Keyword links
Social Mentions
Content links to high quality information pages
Links to helpful tools
Links to videos and tutorials
These are just to name but a few, but to have too much of one and less of another may not be natural compared to other link gains from websites in your industry.
Put it this way, search engines are also looking at the pattern of link building with your competitors. Are they natural? Or is someone just piling in money to buy recommendations?
This is where we offer link tools that will measure the activity on a monthly basis as some links can take 6-8 weeks for the search engines to pick up on them.
Link Building Tip
To develop a successful link building campaign you need to put together a strategy business plan based on the products, services and content of your website, with the routes to market for winning relevant links from other websites (preferably in your industry).
You will need to be seen as an online authority with what you're offering. We can really help you with this with our years of experience.
Why is it important?
Gaining high quality links from other websites will mean that your site is seen as a valuable source for information.
You will always get rewarded for better search engine rankings when you have a quality showcase of links from these sources.
It also depends on the quality of the site that is linking to you. This is measure can be seen on the linking site's page authority and domain authority.
Link Building Benefits
More visibility for your web pages in the search results
Win traffic from other online sources with links to your content
Writing high quality content will provide accreditation and value from profitable resources
Helps to get your pages crawled and indexed in the search engines faster
An integral part for your strategy planning
Target Areas
Create legendary content
Create heroic, educational, motivational, helpful videos
Submit to online directories
Enable user to comment and link to your blogs
Guest blogging
Infographics
Pillar content
These areas are pretty general and depending on your market, whether it maybe niche would affect the strategy plan we would put in place to target an increase in traffic.
We would love to talk this through with you and do offer you a free consultation.