What is Digital Marketing?
There are many people who are still a little bit unsure of what Digital Marketing actually is, so we thought we'd write this blog to help give you a better understanding.
Digital Marketing is when you promote your business using all marketing promotions through the internet, or an electronic device.
Even though our planet has over 7 billion people living on it, only 4 billion are actively online, so digital users are always increasing every day. I heard a figure of 10,000 people every week are still registering online across the globe.
So, if you take into account the world population of over 7.1 billion and that it's increasing, by simple maths and a vision you can see that there is an ever growing online market for your products and services, to help keep you in business for decades to come.
Contact our Digital Marketing Team today

Free Consultation | Marketing Reports | SEO Audits| Unrivalled Support

There are various digital channels you can use such as social media, email, internet searches that will link your company directly to your online audience.
If you reflect on our high street shop closures we've witnessed in recent year's, this is because more and more consumers now choose to buy online. Therefore, how important is it that you focus even more on your digital marketing campaigns. (We won't dip into the topic of greedy landlords hehe, so I'll try and stay focused). Anyway, this is why we have also seen a reduction in the more traditional means of marketing.
Do you remember how thick your yellow pages used to be? And how thin it is now?
This is an example of why all businesses must move towards digital marketing to capture and protect their future custom.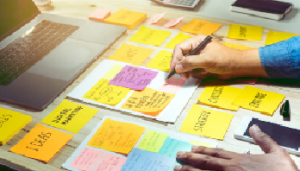 That's not to say that traditional methods such as newspaper adverts, posters, bus adverts etc. don't work as they can, but as the consumers buying experience is ever evolving, and their attention is drawn online, then so must our marketing strategies.
This is where digital marketing comes into the arena as a major factor to future proof your business. You can be sure if you're not on top of digital marketing, then your competitors will be, so having this base covered is a must.
Here's a nice simple answer to what is digital marketing?
It's any form of marketing that happens online.
At 1st Choice Marketing our goal is to attract your customers to you, engage and show you ways to keep them happy, so they tell others about you. There are many techniques to helping you make this happen.
What are the benefits of digital marketing?
Well, one of the greatest benefits to digital marketing, is being able to track data and the behaviour of your customers. This can be done using various tools and systems, but one of the greatest is Google Analytics. As we know Google is the top search engine and by exploring what they have to offer is a very good place to start and habit to get into.
Google data can be tracked through Google Data Studio, Google Analytics, Google Search Console and even more ways are still being developed onto the market by Google. You can also measure your ROI (return on investment) for all your online promotions.
Other benefits would be how easy it is to write eBooks, online brochures, banner adverts, Adroll campaigns, email newsletters, blog articles, mobile apps – all these are ways you can promote your company brand, as well as of course through your own website.
How can I run a promotion through digital marketing?
Firstly, let's look at a simple example of how a digital marketing promotion works.
1. Start with writing an eBook
2. Then, write blogs to promote your eBook
3. Send a newsletter promoting your eBook
4. Engage Social Media by targeting your fans to click on your eBook
5. Write a webpage on your site about your eBook
6. Publish a video on YouTube about your eBook
7. When people click on your eBook explain more about your company and what you have to offer.
This is just a simple tactic and example of how to promote yourself through digital marketing.
Ultimately, the end goal is for consumers to buy your ebook and visit your website to learn more about you. However, there are other benefits you'll get along the way.
Additional Promotional Benefits
1. Increase your social media fan base
2. Build your brand identity as an authority on your topic in the market.
3. Increase your site visitors
4. Improve your SEO by generating more traffic to your site and social media platforms.
This is an example of an ebook promotion, but you could do the same thing for;
1. eBrochures
2. Infographics
3. Video Content
4. White Papers
5. Paid search – PPC
6. Your website
7. Landing Pages
This list goes on…. There's so much more out there when it comes to digital marketing and the fun thing is that the market landscape is always changing and evolving, so keeping yourself up to date is key.
What is the role of a Digital Marketer?
This is where we come in. A Digital Marketer is in charge of all digital marketing campaigns with the sole purpose of driving traffic to you campaigns, or website.
To generate leads and engage customers with your social, or online reviews. These methods maybe paid or free, but in order to protect your business, keep growing and building your brand then more and more digital marketer roles will be popping up in companies as time goes on.
You could also look at outsourcing your sales and marketing to us.
Some other roles that you could see getting established as a company grows would be SEO Analyst, Content Marketing Manager, Social Media Consultant, Marketing Automation Executive. These are all roles that support the need for digital marketing services within a company.
Does my business need digital marketing services?
A simple answer is YES! Whether you're a butcher, a baker or a candle stick maker.
You will need to embark on the digital marketing journey to protect the future of your business. Suppose someone just moves into your area and searches for a good local butcher.
You can be sure that the shop who has a clean business listing and positive reviews will be attracting in that new customer. Every company should have a digital marketing strategy in place from now on.