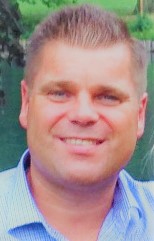 Matt is a skilled, and experienced digital marketing professional able to raise the efficiency and success of a business, through implementing expert innovative strategies. Link with a range of digital media including extensive knowledge and a proven track record in Search Engine Optimisation (SEO) since 2004. He also knows how to extract value from social media channels to initiate a strong brand building marketing presence, build fan bases and conversion optimisation. By determining client's needs, these are translated into real campaign solutions and strategy plans Matt has over 28 years business growth experience. More info is found here.
Operational Experience Includes:
Online Business Transformation
Strategic Planning Development & Performance
Business Planning & Research
Market Analysis
Financial Modelling
Digital Marketing, to include SEO, PPC, Social, CPC, CTR, CPA, CRO, and A/B testing
Sales – B2B and B2C
Leadership Development
Building Dynamic Service Structures
Communication Strategies
Relationship Management
Professional Services & Support
Video Content Marketing – Directed and Produced TV Campaign Adverts
Business Consultancy
Motivational Speaker
Motivational Speaker
Provide services to clients enabling them to plan sales strategies, generate new business, and effectively implement new ideas
Design and improve websites, offering SEO health checks
Manage social media marketing posts for clients, and undertake email marketing strategies on their behalf
Liaise with clients regarding brand awareness, reviewing position, offering improvement advice
Generate press releases to attract new business for clients, operating on both a national and international scale
An enthusiastic, fun motivational speaker helping to motivate staff to reach their maximum potential
Design/supply a range of marketing material, working with clients to interpret individual needs
Apr 2003-November 2018 Breakeryard.com
Having initially established the company, and built it into a successful enterprise, took some time away from the routine operations to work on other business initiatives, recently returning to rebuild operational foundations to further secure its success.
Managing Director / Sales and Marketing Director / Operations Director /Business Development Manager
Create and manage current online operations for the systematic process of stripping down vehicles for parts and placing the buyers in touch with the sellers
Rebuilt Sales team, utilising innovative and numerous strategic acumen
Re-establish marketing strategies by implementing a SWOT analysis, devising an innovative plan to remain competitive
Initiated radio and TV adverts, creating storyboards, directing performances and booking slots
Designed and managed Website and Blog, implementing SEO
Created PR company mentions across local and National media including personal quotes in The Guardian (See Article) and The Telegraph (See Article)
Manage and generate new sales, creating and implementing a clear strategic plan to obtain successful referrals, exploring and tapping into fresh client databases and fine tuning all routes to market
Deliver exemplary customer service, ensuring a consistent approach throughout the company
Direct and create all administrative functions to fully support the sales and marketing strategy
Manage accounting systems
Direct staff, motivating and providing incentives, working collaboratively
Establish Key Performance Indicators
Manage accounts and stretch profit margins where possible, evaluating income and expenditure
Key Achievements:
Founded the company, targeting and generating new customers and sellers, delivering company profit within 16 months, leading to a £750,000 annual turnover
Created winning formula, rolling this out to other people, growing the business and the initial concept
Runners up in the Barking and Dagenham Business Awards 2013
Enabled companies who subscribed to double their turnover with the customers generated
Set up a successful Call Centre generating £180,000 additional profit for the company
Jul 2015-Oct 2017 Essex Rooms
Director
Collaborated with another party to establish a home improvement business
Managed all marketing activities, pro-actively establishing cold call strategies
Built SEO friendly website to generate business managing PR and social media channels to generate direct business
Created banners, flyers, sign written vans, and managed online customer review processes
On boarded new customers, targeted A1B1 consumers by pro-actively approaching London commuters from local affluent areas
Streamlined online conversion funnels to generate leads
Utilised innovative techniques to successfully grow the business, such as offering financial incentives to existing customers, using work completed to showcase to prospective customers
Established accounting procedures, including material suppliers and administration support for staff and sales, managing shop premises
Key Achievements:
Achieved £50,000 profit in first 12 months
Reached £560,000 annual turnover in year 2, reporting £90,000 profit
Aug 2001-Apr 2003 Media Group International
Project Manager / Area Sales Manager
Delivered/generated B2B direct sales, managing an Area team to generate and boost sales income
Built and maintained productive client relationships, providing reports on the successes of the campaigns
Managed and regularly exceeded all sales targets, influencing team to surpass similar targets
Developed network of contacts with other sales experts, sharing good practice, and learning sales techniques to increase operational capacity
Key Achievements:
Achieved 'top salesman award 2001' for dramatically increasing regional sales
Managed a new area sales team, leading to an increase of 25% in weekly company turnover
Board Trustee
Matt is a board trustee at Restoring Life Ministries, a UK based charity whose mission is to restore broken lives, help broken families, broken relationships and those caught in addiction needing support, healing, love and compassion.
Other Employment
Jun 1990-Aug 2001 NatWest Bank
Secured solid progression within the company following exemplary execution of tasks; roles included:
Financial Planning Manager (2000-2001)
Share Dealing (1997-2000)
Branch Sales Co-Ordinator (1994-1997)
Customer Services Officer (1990-1994)
Education and Qualifications
Banking Financial Planning Certificates – Levels 1, 2 and 3 MLIA (dip): NatWest Bank
Additional Skills and Interests
Enjoys charity fund raising and established a process that brought substantial funds in, helping others reach their maximum potential, cycling and keeping fit.
Matt is married, with 3 sons and a daughter and a devoted family man, but also has a real passion to help motivate others to experience outstanding success in growing their business. Matt has a tremendous zest for life, is an excellent communicator, full of charisma, energy, a true motivator for sales.